We've improved our segment builder tool to give you a fresh segmentation experience. We think these changes are going to go a long way towards making you feel at home in Lytics.
Segments: groups of people you wish to communicate with. Lytics has always been all about them. Where people typically see segments as a means to an end, we sorta see them as an end on their own. Segments are the seed that exports, reports, and campaigns sprout from. Even though this is how we feel, our segmentation tool (the Segment Builder) hasn't changed much in the last couple years.
Taking a step back
Now just because the Segment Builder hasn't changed doesn't mean we haven't been busy. We've been focused on other, also important, matters.
At the root of both our reporting tool and our personalization tool is segmentation. This experience needs to be good. What we had wasn't up to our standard. The product has changed, the use cases drifted, the bar raised. It was time to do something.
Addressing issues
We are always listening to customers, so we have accumulated a lot of great feedback on the Segment Builder in preparation for the day we went to refine it.
Here's the short list of issues that we tackled:
What does "Add New" mean? Add new what?
What does "Add Existing" mean? Add existing what?
This is overwhelming.
This is slow.
I don't know what I'm supposed to be doing here.
There are too many options.
After a lot of consideration and engineering, we have retooled the experience to be both faster and friendlier.
Check it out today
If you are a customer, you may have already noticed that it's in the product today! If you're not a customer, but you're ever curious of what our product looks like, here's a teaser: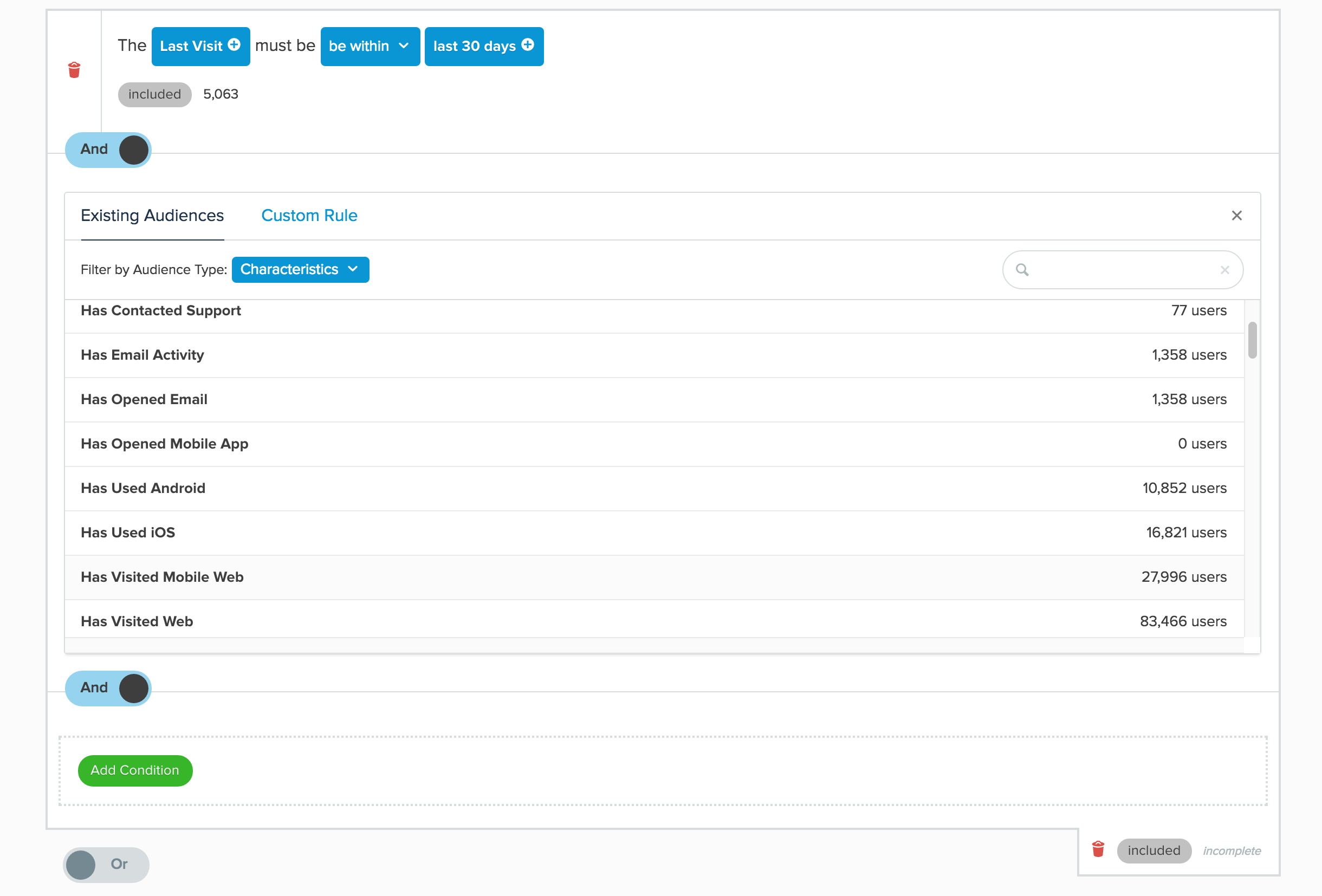 We are always open for feedback. Start a conversation today!
---